表演者: Noah Howard
流派:
爵士
专辑类型:
专辑
介质:
CD
出版者:
Bo Weavil
唱片数:
1
条形码:
5051078903927
豆瓣评分
8.6
5星
52.3%
4星
40.9%
3星
6.8%
2星
0.0%
1星
0.0%
简介 · · · · · ·
  What can you tell me about your upbringing, and how you got started playing music?
  If you're a child and you grow up in New Orleans - and I was a child in the 50s - the music was just there. everybody knew Louis Armstrong, for example, and all the great musicians, the great African-American bands, they didn't have the circuit they have today. They had something called t...
(展开全部)
  What can you tell me about your upbringing, and how you got started playing music?
  If you're a child and you grow up in New Orleans - and I was a child in the 50s - the music was just there. everybody knew Louis Armstrong, for example, and all the great musicians, the great African-American bands, they didn't have the circuit they have today. They had something called the chitlin circuit, swinging through the South. But what was interesting was, no matter where they played - Atlanta or wherever - everybody was dying to get to New Orleans. Because that was the seat. That was where everything was - the food, the people, they understood the music. They loved the music and didn't criticize it, they just said, 'Give us the music, let's party!' So you had this whole process. I saw Ray Charles with Little Stevie Wonder when I was fourteen years old. Stevie's the same age as me. So I was exposed to all that, and blues as well as the jazz thing. So being exposed to all this music - and not all my friends went into music, some of them went into politics - my people came out of the Baptist church, so I was introduced right away to gospel music. When I was a little kid, I was singing in the junior choir, the medium choir, and then the high choir. Then I moved to trumpet, and I loved trumpet. I think it's a great instrument, but I couldn't make it. I admire people like Miles Davis and Dizzy Gillespie, and all the rest of them who play that instrument. I just couldn't deal. I think you have to be basically crazy to go into trumpet, because you've only got three valves anyway, and there's a lot of blowing - it's a whole story. Talk about hard times. So I moved onto saxophone, and I was listening to - I went through the whole ranks. First, I went way back to a guy who wasn't from New Orleans, but a little up north, named Pony Poindexter. A Creole guy, monster alto player. Then I used to hear these things on the radio, Symphony Sid's broadcasts. Down in New Orleans, we were hearing Charlie Parker, and Johnny Hodges with the Ellington Orchestra. But I grew up in a neighborhood with kids who listened to rhythm and blues - rock came later - and we were sitting around listening to jazz, too. One of the greatest moments in my life was when I was about thirteen years old, and Paul Gonsalves played at Newport and did a twenty-some chorus solo. We had never heard anything like that, a saxophone player doing twenty-some choruses, this extended thing, just gone. And that was before John Coltrane had really opened up. I have to say one thing, though: a part of what you saw on your television screens, with this disaster, is not the real reality of New Orleans. We had a vibrant African-American middle class, if you want to call it that. But things get very confused in New Orleans, cause everybody's mixed up. It's where the races get into the gumbo pot. Everybody's got a cousin somewhere down the line. It's a great city, and I hope that it comes back and not as a Disney theme park. Because what made the city was the people of the city.
  Your music seems to combine freedom with a kind of gospel melody, but not as unleashed as Albert Ayler's, for example, more disciplined. How did you develop that combination?
  Well, if you've ever been in a black Baptist gospel church, and the choirs cut loose, you have this incredible harmony, and then you have the soloists, and the soloists go all the way out. And most of the preachers can sing too, and they'll go all the way out. But always within the context of gospel harmony.
  How did you get started when you came to NYC?
  I always want to pay tribute to Sun Ra, because when I came to this town I was a really young kid, and I didn't have enough experience, and even if I had, I couldn't get into Basie's orchestra in the reed section, I couldn't get into Ellington's orchestra, and Sun Ra had the only orchestra. So we all played in the Sun Ra Arkestra. And I loved it - he taught me a lot of things. One minute we would be playing a Fats Waller thing from 1926 and then he'd go flip-flop, and we'd be into space. He trained and helped a lot of guys. Marion Brown played in that band, even Pharoah played in that band from time to time. And Gilmore was a master saxophone player, a monster. Me and Marshall Allen, we're still friends. The last time I met Marshall, I was going to Boston to do a gig and he was going to Amherst for a gig. We spent the whole hour on the train talking. Cause we all come out of that era, and we love each other. We're survivors, cause most of our friends have gone to musicville - the upper room.
  So how did you get signed to ESP?
  Me and Albert Ayler were very good friends. Very, very good friends. And Albert was the star at ESP at that time. Everybody was working on the Lower East Side - we were all working at Slugs, on Third between C and D or something like that. That was the Birdland of the new music at that time. And Albert knew what I was doing, he heard me. I was working my way up from the bottom. They wouldn't give me a week, they would only let me play on Sunday afternoons, and then both Sunday and Mondays, and gradually moving up the ranks like that. The other guys were a little bit older than me, like Pharoah and all those guys, so they got the big slots. So what transpired was, Albert was like the Sonny Rollins of this new label that was putting everybody out. So he said, 'Listen, call this guy and go see him.' Bernard was living on Riverside Drive in the upper 90s. Albert told me to send him a tape, so we recorded some stuff from a rehearsal, he put it on and sat there and listened and after about sixty seconds, he said 'So when do you want to record?' I said, 'Excuse me?' This was on a Saturday, and he said, 'Is Monday okay? Are you available Monday at 10 AM to go in the studio?' So I said yes, and went out shaking. This guy had just offered me a recording contract! We had been rehearsing, the band was together, but it just hit me in the face because I didn't know it was coming down.
  It sometimes seems like the New York free jazz scene was a small group of people all appearing on each others' records, but your ESP discs mostly feature much lesser-known players. Why didn't you work with some of the better-known guys? The quartet with Scotty Holt and Ric Colbeck was a working band. We were doing our own little thing. Later, a lot of people that came out of my bands ended up playing with everybody else. But I brought them into the scene, which gave me my own identity. [Elsewhere in the scene] everybody was switching off. It became a staple.
  What about when you went to Paris in 1969-1970? You worked with a few other people then.
  Everybody had emigrated to Paris. I used quite a few French musicians also. But being away from home, everybody sort of bonded together. When they were in the studios, they all worked with people that they knew. Whereas I went off into a real strange thing, because when I got there there was Kenny Clarke and Art Taylor, who had been longtime residents. They had been there almost ten years before I arrived. The first person I got together with was Art Taylor. I called him for a session, because we used to all hang out together. So I said, 'Look, I got this session tomorrow morning. You wanna hit it? We'll go in, we'll rehearse for five hours, then we'll tell 'em to turn on the machines and we'll do it.' I wrote the music out, and we just did it. That was the Uhura thing that just came out on Verve. It's got Frank's name, but that's my session. I did two sessions, Uhura and Space Dimension. I wrote all the songs. I also did One For John with Frank, with me, Frank, Bobby and Muhammad. Then in one of my crazy moments, I did Black Gipsy with Shepp. Beautiful, mad, mad session. It was really great, it was fun. The violin and the poets - Julio Finn and these guys from Chicago. Great stuff.
  Why didn't you record for BYG as a leader yourself? Was it because you could see that they were crooked?
  That was the problem. I brought Frank, Bobby and Muhammad to Europe. We were supposed to do, there was supposed to be a Paris jazz festival. But the kids were rioting in the streets. So the governmental authorities moved the thing to the Belgian/French border, to a little village called Amougies - a farm, really, like Woodstock. Thirty thousand people, I'll never forget that. But the problem was, BYG - I negotiated with them that we'd come in, play the festival and do two record deals, one for me and one for Frank. So they did the Frank thing first, and they didn't pay him.
  What was your relationship with Frank Wright, exactly? What drew you to work with him?
  Frank was an incredible energy source. I like to use the word, and not in a dismissive sense, primeval. He had that kind of concept. He had this rough thing, like an explosion coming out of the center of the earth. And being that I was from New Orleans, I would put that gumbo sweetening on it, and add some melody to it. So it was an interesting balance. Frank went over to play with another band, but me and Bobby and Muhammad came together, and then we co-opted him and brought him into the thing. It was a strange thing, because we didn't have a bass player. At that point, we couldn't figure out who could fit into the compositions we were writing, so we said fuck it, we don't need a bass player. There was only two groups living in Paris at the time, between 69 and 71-72, two American bands playing this new music, and we ruled the universe. That was our group and the Art Ensemble of Chicago. We were all friends, we hung out together and sometimes played together. I pushed them to get Don Moye. Cause they didn't have a drummer in Paris. I said 'You need a fuckin' drummer.' Don played with me, and I checked him out, he was a really good drummer. I said, 'This fucker's bad, he'll add some shit to you, plus he's from Chicago - put him in the band.' And he changed the whole dynamic of the group. Last gig I did at the Knitting Factory, Lester came downstairs, and he just hung out. He said, 'I heard you down here making all this noise, I had to come check it out.'
  You gave Arthur Doyle his start on Black Ark; where did you find him?
  The reason I pulled Arthur Doyle in was that Doyle was going in the direction of Frank, of Pharoah, of Trane, and he was a young guy. To me, I said, well, fuck it, I'll put him inside my compositions and just let him express himself and do his thing. And there came Black Ark. People are dying to get Black Ark. [The Japanese reissue] was the last issuance. It's a monster, monster album. He was one of these little kids, you know? He was a generation after us, and he was hanging out all the time. He had come up from - I think he was from North Carolina or somewhere - and he was following the music. He was committed to going into it, so he was hanging around all the time. The first time I heard him, I said 'This is the extension of Pharoah.' He was doing all that harmonic stuff, you know, and he wasn't compromising, he just said 'Fuck it, I'm going out, and we'll see whether they like it or not.' And he got over. He's doing well in Europe, he's in Paris.
  Why weren't you a member of the Center of the World group?
  At that point, we had a split between the direction of the band that Frank wanted to go in and the direction I wanted to go in. So I split, and then Frank brought in Alan Silva. So then, that whole thing is a whole other history, of Frank and Alan Silva and Bobby and Muhammad. That was a point when I went off to Africa, because you can go really far out for years and years and then say, 'I think I want to disconnect, go to a different space, sit back and reflect on what I'm doing.' So I went to Africa. Patterns was early Seventies, I did that with Dutch musicians. That period, I was still doing some extended things I called sound paintings, creating these landscapes of sound where I could actually move in and out. I didn't know it, but at the same time, I listened to some rock bands that were doing the same thing. The antennas were up and everybody tuned in.
  How did you wind up on Freedom, for Live at the Village Vanguard?
  I produced [Vanguard], and I licensed it to Freedom. Alan Bates out of London. That project grew out of the old man, Max Gordon, who ran the Vanguard. Me and Max had a thing going on. He said, 'Look, you're not well known enough, but I like you. So what I'll do is I'll give you about fourteen Sundays.' Cool, Max, I can build my audience! So I used to do Sunday afternoons there - two to eight or something like that. And out of those sessions, I built that album. Had Frank Lowe, who was a really great saxophone player, out of the same tradition as all the other guys I mentioned. I really loved Frank, I'm sad all these people are gone.
  So you prefer licensing albums to signing with labels?
  Licensing is better than selling it for life and not getting the money, right? My people in New Orleans were business people. I grew up understanding how you do business and have fun. You can do both, and be creative. It's not contradictory. Now, it's becoming more and more a reality. At that time, I think I was a little bit ahead of the game.
  There's an impression that you kind of disappeared around the mid-70s...
  I totally disagree with that. You have to look at the whole picture. When you look at the picture of the market, the business part of it, you don't see certain people in certain places, but that doesn't mean they're not playing. They might be playing in places you don't know about. They might be in Milano, they might be in Florence, they might be in Helsinki. People are moving around, and they're playing all over the world, but because they're not playing in New York or Paris, that doesn't mean they're not playing. I was down in South Africa, I was in Durban and Jo'burg. Moving around and playing. A lot of times I was moving back and forth between Africa and the rest of Europe. I've been four times in Dakar, in Senegal - they had a beautiful jazz club there. I used to go down there and hang out. We're on the inside of this world. But I'm part of this world and the larger world. I'm exposed to the larger world. South Africa is deep. They had all these great musicians down there, and they had great studios. Because they had the money. They came to New York, bought all this equipment, and shipped it back to Jo'burg. Studios in Jo'burg are incredible.
  I've heard that your records from the 1980s have more of a funk and R&B sound, like what Miles Davis was doing then. Is that right?
  I went into that, I did several albums. I did Dreamtime and Migration. I grew up with that sound. So I was just playing things I grew up with that I always wanted to do. Your creative mind goes back sometimes, and you say, 'I remenber when I was really young, and I really liked that kind of sound - I'm gonna do that.' Fuck it. You have albums with John Coltrane playing ballads, and John Coltrane playing the blues, and he kept on going. When you open the muse box, you have to deal with all your fantasies, the old ones from the past as well as the future. It's a mixed-up tool box, and you call it up when you want to call it up. What Miles did was, he locked a rhythm section in and made 'em do a modern sound, and he just played free. If you know that you have this little thing inside, you don't shut that down. But you package it any way you want to package it. Migration is still in print through CD Baby. We're getting ready to re-release Black Ark as 'In Concert' through Altsax.
  I have that compilation, The Ear Of The Improviser, that you put out a couple of years ago.
  Did you like it? Did you like the way it flowed from old stuff to new? I was pulling hairs out of my head, because it was really difficult to choose the different parts to make it flow.
  What are your plans with Altsax? Is that going to be primarily a label to reissue your old records, or will you put out new material, too?
  I still have tons of old material, and now I'm pulling back from that and we're moving towards new material. I see the new age of Altsax is that we're moving more into the internet phase, working out more deals with iTunes. We're moving more into the digital TV phase, where we will eventually with my server, if we have a concert for example in Chicago, and it's recorded, a week later they could punch it up and get it as video online, downloadable or purchasable on DVD. The DVD we're putting together now is sort of an autobiographical thing, with a lot of concerts, and new music.
  What's your relationship with Eve Packer? Is it personal, or just professional?
  Just professional. I've worked with her for five years, we did four CDs together, just the saxophone and her voice. I don't mix music with pleasure. You keep people on edge that way. 'Hey, I'm in town, you ready to do a gig?'
  How often do you come back to New York, and what do you think of the way the free jazz scene sustains itself here, with the Vision Festival and all?
  Every 15 months, every other year, something like that. I do the Vision Fest, I've played a lot at the Knitting Factory. It's very positive, I think they're doing a great job of presenting young artists and keeping that aspect of the music alive. A funny story about me and William is, about seven or eight years ago I called William for a gig, I was going to Detroit. I needed a bass player, everybody told me William was hot. So I called him up from Europe, I said, 'I've got this gig, can you make it?' He said, 'I'm booked up, I'm really sorry, I'm really upset, I want to make this gig but I can't get out of it.' So I said, 'Do something.' He said, 'Let me get my book. I can get you Wilber Morris.' I know Butch very well, we'd done projects together in Europe.
  Speaking of working in Europe, tell me about Noah's Ark, in Belgium.
  It's an old building, called the battenment royale - it was where all the freight would come into the Port of Brussels through the canal. This was the old days of the steam engine. They would take everything across to this building to process it through customs, and trains would come inside the building and load it all on board. So it's just all these huge stalls. And about seven years ago, a group of Flemish businessmen bought this whole complex - like 360 acres of land and all these old buildings, most of which they're going to tear down, but these particular buildings are classic 18th century art pieces, so they cleaned them all up. The top floors are office space, the ground floors are shops and the club. I can get 200 people in the club. They gave me, the guys that own the whole thing, gave me six months' free rent, because one of the owners is a jazz fan, and a fan of mine. He said, 'This place is sitting here, it's empty, you just take it and do whatever you want to do, bring in some music.' It took a while to clean it up and do the whole infrastructure thing, setting up the wiring and all. I'd never run a club before in my life, anyway. The whole thing is not geared toward being just a club - it's a culture center. The whole thing was geared toward a lot of different activities, too. the whole concept was music, dance, theater and fashion. We have fashion shows, too, with young, up-and-coming designers. That's let me have a high visual profile. People like it when they come there - it's so different. I understood that, because I come in and out of here, I see things, I watch things, and I diversify. It's not taking anything away, because as far as I'm concerned it's all part of the creative experience, giving young people a chance and a podium to do their creative thing. So that's what IMAC and my club is doing over there. Now I got time for one more question.
  Okay: do you buy the theory, which Sunny Murray has talked about, that politicians were following the jazz scene of the late Sixties, and that the government was cracking down on avant-garde musicians?
  First of all, I never heard this stuff before. But I will say something that my father told me when I was like twelve years old. You're the master of your own destiny.
  _____
  An article based on this interview appeared in The Wire 263, January 2006
  © 2005 The Wire.
喜欢听"The Black Ark"的人也喜欢的唱片 · · · · · ·
> 更多短评 6 条
The Black Ark的话题 · · · · · · (

全部 条

)

什么是话题
无论是一部作品、一个人,还是一件事,都往往可以衍生出许多不同的话题。将这些话题细分出来,分别进行讨论,会有更多收获。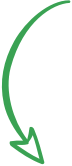 几年前听的东西了。 那是在一个打口贩子那看到的原盘。 要价很便宜。一百块钱一张``````` 我只有复刻了几张。 这个厂牌的东西都很不错。 比ECM强太多了`` (
展开
)
> 更多乐评 1篇
第一个在"The Black Ark"的论坛里发言