又名:
格兰杰-钢琴作品集
表演者: Marc-Andre Hamelin
流派:
古典
专辑类型:
专辑
介质:
CD
发行时间:
1996-11-08
出版者:
Hyperion
唱片数:
1
条形码:
0034571168845
简介 · · · · · ·
  The solo piano music of Percy Grainger comprises about ninety works, many of which are transcriptions of earlier orchestral or instrumental compositions. Grainger was an inveterate arranger and transcriber of music: of his own compositions, of folk-music from around the world, and of works by masters from Bach and Dowland to Fauré and Richard Strauss.
  Despite his appare...
(展开全部)
  The solo piano music of Percy Grainger comprises about ninety works, many of which are transcriptions of earlier orchestral or instrumental compositions. Grainger was an inveterate arranger and transcriber of music: of his own compositions, of folk-music from around the world, and of works by masters from Bach and Dowland to Fauré and Richard Strauss.
  Despite his apparently loathing the piano, it being 'an affront to destroy a melodiously conceived idea by trying to fit it into the limitations of two hands and a box full of hammers and strings', the nineteen works in this recital capture all the humour, charm and sheer bravado of such 'dish-ups' as Handel in the Strand, Country Gardens and the rest.
  The solo piano music of Percy Grainger (1882–1961) comprises approximately ninety works, one-third of which are based on music by other composers and range from the anonymous thirteenth-century carol Angelus ad Virginem to George Gershwin's Love Walked In including pieces by Bach, Dowland, Fauré and Richard Strauss to name but a few. Of Grainger's own compositions and folk-music settings, a handful of pieces date from between 1897 and 1898 and, apart from one folk-song setting which was written directly for piano solo, the remaining works for this medium were all made after their orchestral or instrumental versions were composed.
  Grainger's love-hate relationship with the piano began at the tender age of five:
  I have always loathed the piano because I consider it an affront to destroy a melodiously conceived idea by trying to fit it into the limitations of two hands and a box full of hammers and strings.
  His mother Rose was his first teacher and with her the young Percy practised the piano for two hours every day for five years. It was at the suggestion of Dr Henry Michael O'Hara (the doctor who assisted at Grainger's birth) that Percy was taken to study with Louis Pabst. The chain of events that followed has been well documented elsewhere. Grainger's début as a pianist took place on 9 July 1894 in Melbourne's Masonic Hall. It was only ten months later that he gave his farewell recital before leaving Australia to study at Dr Hoch's Conservatorium of Music in Frankfurt, which at that time was a major centre of piano pedagogy. Here, Percy studied piano with James Kwast and under his tuition was soon proficient enough to play Mozart's Amajor Piano Concerto. But it was composition that attracted the thirteen-year-old. His introduction to a group of fellow students (later to be known as 'The Frankfurt Gang') inspired him to a spate of musical composition that astonished his new-found friends. Another important element in this was his trip to Scotland in 1900 when he and his mother were treated to a holiday by Karl Klimsch, a lithographer and music-lover who was considered by Grainger to be his only true and worthwhile teacher of composition.
  The following year, Percy and Rose moved to London and Grainger's career as concert pianist flourished. After many successful 'At Homes', Grainger gave his début solo recital at Steinway Hall in October 1901. His distaste for the life of a concert pianist was only tempered by the fact that it was a means of financial support until his compositions achieved recognition—recognition for which he was still waiting when he died in 1961. His mother's health and her general well-being also played a part in making it necessary for him to earn money.
  During these early years in London Grainger's fame as a pianist spread far and wide. His good looks and boundless energy acted as a passport to success whilst his career was nurtured by Rose who carefully managed his affairs so that he would be able to devote some of his time to composition. His friendship with the financier William Gair Rathbone (1849–1919) led to engagements at his house where Grainger could perform his own works. Rathbone was keenly interested in Grainger as a composer, and it was during this time that the young Percy came into contact with the many composers, artists and musicians who would play their part in his London years.
  It was his friend and fellow Frankfurt student Roger Quilter who paved the way for Grainger to have his music published, and although Grainger was initially pleased at this prospect he still retained doubts, fearing that he would be misunderstood and that people would not take him seriously. He was persuaded by Willy Strecker of Schott in London to write piano arrangements of his works which Strecker thought would increase sales as well as their popularity. Certain conditions however were included in the publishing agreements which allowed Grainger to design his own covers, and include his English expressions which he thought conveyed precisely how he wanted his music performed. A host of words and phrases appear throughout his scores, such as 'clatteringly', 'hold back slightly', 'lingeringly', 'slacken slightly', 'hammeringly', 'easy-goingly', 'louden hugely', 'very rough, much to the fore', 'short and sharp', 'harped all the way', 'clingingly' and so on.
  Despite Grainger's loathing for the piano he was one of this century's greatest performers and through his recitals many pieces were introduced to British, Australian, American and European audiences for the first time. The piano was also central to his compositional output and parts for it are to be found in the majority of his 'room-music' and orchestral scores. Many of these were also 'dished-up' for two pianos, four hands and in some cases two pianos, six hands. His love of the outdoor life and passion for physical activity are all reflected in music which exudes sheer energy and the love of life. Grainger wanted to bring a breath of fresh air into the stuffy atmosphere of the concert hall and his piano writing is full of the open-air spirit, often evoking and emulating some of the sounds of everyday life. Grainger considered himself above all to be a choral composer, but he was able to imbue all the different genres of his compositions with their own special character. It is in his piano pieces, despite all he said about the instrument, that his mastery of counterpoint and musical invention comes 'to the fore'.
  Jutish Medley (DFMS No 8) comprises a succession of tunes collected by Grainger during 'folk-song-fishing' trips to Jutland with Evald Tang Kristensen in 1922 and 1927. The tunes used are as follows:
  Choosing the Bride voices a lover's dilemma in choosing between two sweethearts, one rich, one poor;
  The Dragoon's Farewell in which a dragoon sings a heartfelt song before setting out for the wars;
  Husband and Wife is a quarrelling duet in which the wife finally brings her obstreperous husband to his senses by means of a spinning spindle skilfully applied to his head (at this point Grainger ingeniously combines with and reprises Choosing the Bride);
  The Shoemaker from Jerusalem, an archaic religious song; and the ballad Lord Peter's Stable-boy which tells of a maid, 'Little Kirsten', who dons male attire because she wants to be a courtier at the Dane-King's castle.
  Like Lincolnshire Posy, which is dedicated to the Kings and Queens of the British folk-songs he collected, so likewise Grainger's medley is an homage to their Danish counterparts with the overall dedication to Tang Kristensen. Although the Jutish Medley exists for orchestra as part of Grainger's Danish Folk-Song Suite, the piano solo version is one of his most challenging and impressive scores for this medium, and one which makes great demands on the performer.
  Colonial Song (Sentimentals No 1) is Grainger's love-song to his native Australia and was originally conceived for two voices, harp and full orchestra. It is his attempt at writing a song in which he wished to express feelings aroused by thoughts of the scenery and people of his native country and to write a melody as apposite to these as Stephen Foster's songs are to rural America. Grainger endows his rich melody—the opening of which he acknowledges as being influenced by Brahms—with a folk-song-like flexibility, adding counter-melodies, inner harmonies and a myriad of harmonic digressions, until its sweeping gestures carry us on a tide of emotional heights, passionately yearning for the open spaces of the Australian landscape.
  Molly on the Shore (BFMS No 19) is based on two Cork reel tunes taken from The Petrie Collection of the Ancient Music of Ireland edited by Stanford and is one of the key pieces around which Grainger's popularity has revolved. In this setting Grainger strives to imbue the accompanying parts that make up the harmonic texture with a melodic character not too unlike the tune of the underlying reel. The jauntiness, vivacity and love of life are expressed here to great effect and to this Grainger adds a ravishing wind-blown counter-melody of the type at which E J Moeran excelled.
  Harvest Hymn is a totally original composition and an elaboration on an early melody called 'Hymny Tune' representing the apotheosis of hymn-like melodies. Originally conceived for 'elastic-scoring', this piano version can also be played simultaneously with all the other versions. This is Grainger's only use of the word 'hymn' as part of a title; the result is a sumptuous piece that tugs at the heart-strings.
  The Four Irish Dances were originally composed for orchestra by Sir Charles Villiers Stanford (1852–1924) and first performed at a concert by the London Symphony Orchestra in March 1905. Grainger subsequently made free arrangements of them for piano and introduced two of them at a recital he gave on 15 November of the same year. The tunes used by Stanford were all taken from The Petrie Collection, the albums of which were edited by Stanford and from which Grainger was to take the tunes he later incorporated into his settings of Irish Tune from County Derry and Molly on the Shore. The first dance, A March-Jig, is based on two melodies of which the main tune, Maguires Kick, is combined with a jig tune from County Leitrim. The former tune had been used as a marching-air by Irish rebels in 1798. The final number of the set, A Reel, opens and closes with a section based on a rollicking Cork reel engagingly entitled Take her out and air her. This is contrasted with a graceful middle episode built around a winsome melody named The cutting of the hay.
  Spoon River (AFMS No 1) is an American folk-dance which was heard and notated by Captain Charles H Robinson from a fiddler at a country dance in Bradford, Illinois, in 1857. Robinson sent the tune to Edgar Lee Masters (whose Spoon River Anthology appeared in 1914) because of the likeness of the two titles. Masters in turn passed it to his friend Grainger who made his setting between March 1919 and January 1922. The tune is archaic in character: typically American and yet akin to certain Scottish and English dance-tune types. In setting Spoon River Grainger wrote that he was aiming 'at preserving a pioneer blend of wistfulness and sturdy persistence'. The tune's sixteen bars are treated by Grainger in a variety of different harmonizations and he asks that the climax of the piece should be played with 'fingers, wrist and arm as stiff as possible'.
  The evergreen and ever-popular Country Gardens (BFMS No 22) can be traced back to an earlier version for two whistlers and a few instruments of 1908. Grainger had been given the tune by Cecil Sharp (who had collected it) with a request to see if he could 'do anything with it'. Grainger had improvised on the tune at a Liberty Loan piano recital during his time in the US Army as bandsman. It was finally published in 1919 and, as Grainger commented in an NBC interview of 1936, 'You have been afflicted with it ever since!' Its instant popularity secured Grainger a never-ending flow of sales royalties but inevitably it overshadowed his other works and the endless requests for Grainger to perform it at recitals led to his total abhorrence of the piece.
  Walking Tune (RMTB No 3) started life as a work for wind 'five-some' which was based on a little tune Grainger hummed to himself whilst on a three-day walking trip in the Scottish Highlands in 1900. Grainger had just turned eighteen and was deeply in love with thoughts of the Celtic world, having already made settings of Scottish, Irish and Welsh folk-songs. Grainger tells us that:
  in ending the composition with a mild discord—G, D, B, E, G—I was repeating the formula first used at the end of my orchestral Rustic Dance, composed 1899. In 1899 this was a drastic innovation, but the tonic triad with the sixth of the scale added has since become the expected ending of thousands of orchestrations of popular music.
  The piano setting dates from 1911.
  Mock Morris (RMTB No 1) was originally called Always Merry and Bright after the title of the song of that name from Lionel Monckton's The Arcadians. It dates from 1910 and appeared initially as a work for six or seven single strings. Grainger tells us that 'no folk-music tune-stuffs at all are used' and although the rhythmic cast is morris-like, 'neither the build of the tune nor the general layout of the form keeps to morris dance shape'. Grainger dished it up twice for piano, in both 'concert' and 'popular' versions, and it seems that the tune came into his head the morning after seeing the musical comedy, although he did admit to cribbing (unwittingly) some bars of a tune from an early Magnificat by Cyril Scott. The title 'Mock Morris' was substituted in 1911, about the time he entered into agreements to publish his music.
  Grainger's Ramble on Love ('Ramble on the love-duet from Der Rosenkavalier by Richard Strauss' FSFM No 4) was begun before 1920 and worked out in 1926/7. Considered by many to be his masterpiece, it is one of the most elaborately notated piano pieces in the virtuoso repertoire. Here the middle pedal is used to great effect conjuring up the sound world of Strauss and, by following the numerous instructions, the performer is assured of bringing out the interpretation. Grainger dedicated this transcription to the memory of his beloved mother who had committed suicide in 1922; her name is enshrined in the title, reminding us of how important she had been to him and how, like the Marschallin of Strauss's opera who departs from Octavian, she was no longer part her son's life.
  Shepherd's Hey (BFMS No 4) is a setting of an English morris tune collected by Cecil Sharp and given to Grainger about the same time as Country Gardens. The tune of Shepherd's Hey (which is akin to the North English air The Keel Row) is widely found throughout England. Grainger dished it up for piano twice, in both 'concert' and 'simplified' versions. In this tricky and inventive setting, four variants of the tune are used, to which are added authentic contrapuntal lines derived from the melody. The 'Hey' of the title refers to the step peculiar to morris dancing and the music is subtitled 'English Morris Dance Tune', though with the interesting footnote: 'N.B. This setting is not suitable to dance Morris Dances to'!
  Irish Tune from County Derry (BFMS No 6) is a tune collected by Miss Jane Ross of New Town, Limavady, County Derry, and printed in The Petrie Collection of the Ancient Music of Ireland. Grainger's original setting was for unaccompanied mixed chorus (1902). The piano setting dates from 1911 and, like The Sussex Mummers' Christmas Carol published in the same year, Grainger puts the tune into the tenor register of the piano, producing a very cloying and heart-rending sound. Like Country Gardens, Grainger's arrangement of Irish Tune and the subsequent performances of his string version widened this melody's popularity.
  Handel in the Strand (RMTB No 2) was originally entitled 'Clog Dance'. Grainger's dear friend Rathbone (to whom the piece is dedicated) suggested the title because the music seemed to reflect both Handel and English musical comedy (The Strand being its home). In the first sixteen bars, and in their repetition, Grainger makes use of material from an earlier set of variations on 'The Harmonious Blacksmith' tune by Handel. For the energetically-minded Grainger adds that the piece is 'To be played to, or without, clog dancing'.
  The Hunter in his Career (OEPM No 4) began life as a setting for double men's chorus and orchestra (1904) and was taken from William Chappell's Old English Popular Music. The piano version dates from 1928/9 and is a virtuoso transcription which uses the original setting as a point of departure for a tour de force approximately twice as long as the choral setting. This piano 'dish-up' is a perfect example of Grainger's keyboard wizardry, making one reel at the brilliant invention his mind and hands were capable of!
  Scotch Strathspey and Reel (BFMS No 37) was completed in 1939 and Grainger's note in the score tells us:
  If a room-full of Scotch and Irish fiddlers and pipers and any nationality of English-speaking chanty-singing deep-sea sailors could be spirited together and suddenly miraculously endowed with the gift for polyphonic improvisation enjoyed, for instance, by South Sea Island Polynesians what a strange merry friendly Babel of tune, harmony and rhythm might result! My setting of the strathspey mirrors the imagination of such a contingency, using 6 Scottish and Irish tunes and halves of tunes that go well with each other and a chanty that blends amiably with the lot.
  The underlying tune of the strathspey is The Marquis of Huntly and that of the reel The Reel of Tulloch (Thulichan), whilst the chanty will come as no surprise to listeners.
  'The Gum-Suckers' March is the fourth movement from Grainger's largest work for piano, the 'In a Nutshell' Suite. It started life around 1905/6 and thematic material relating to it can be found in at least three other works which were begun around the same time (Colonial Song, Pritteling Pratteling, Pretty Poll Parrot and The Widow's Party). 'Gum-suckers' is a nick-name for Australians hailing from the State of Victoria: the leaves of 'gum' (eucalyptus) trees are very refreshing to suck in the parching summer weather. The lively march tune itself is refreshing and is evocative of its composer who was known to have hiked from one concert to another.
  The Merry King (BFMS No 38) began life as a sketch for chorus (1905 or 1906) and was collected by Grainger from the singing of Mr Alfred Hunt, a working man who hailed from Kirdford in West Sussex. A setting for 'room-music' was sketched in 1936 and the piano solo followed soon after. Four verses are set in a sumptuous manner which culminate in an impassioned treatment of the melody in canon leading to a magical final cadence.
  In Dahomey (Cakewalk Smasher) was inspired by tunes from an all-Negro musical comedy of the same name starring Bert Williams and George Walker, noted exponents of the cakewalk. The only known London performance of this comedy with music by Will Marion Cook occurred at the Shaftesbury Theatre on 16 May 1903 and one must assume that both Grainger and Rathbone were in the audience. Grainger's jazzy romp quotes from the chorus of Cook's Brown Skin Baby Mine and to this Grainger mixes a cakewalk piece by Arthur Pryor (a trombone soloist with Sousa's band). It occupied Grainger for six years, with the final two notes being added in Aden harbour in June 1909. It is a concert rag of huge dimensions which ranges in character from gentle impressionism to wild abandon. Pryor was noted for his trombone glissandi or 'licks', here translated into their pianistic equivalents by a cataclysm of virtuosic tricks including glissandi of every known type. The inevitable combination of both tunes has been described as 'a page of nearly Ivesian dissonance'; 'encountering this work for the first time is like entering a time machine!' Grainger conjures up the sounds of banjo, brass band and other instrumental colours of the period. He dedicated this 'smasher' to Rathbone with the enigmatic words: 'For you have always been so good to it.' The work remained in manuscript and was never seemingly offered for publication during Grainger's lifetime. It was eventually published in 1987 some seventy-eight years after completion. A full history of the genesis of this piece can be found in the published edition (C F Peters, New York).
  Barry Peter Ould © 1996
曲目 · · · · · ·
Danish Folk-Music Settings
1 No 8: Jutish Medley [8'08]
Sentimentals
2 No 1: Colonial Song [5'46]
British Folk-Music Settings
3 No 19: Molly on the Shore [3'14]
4 Harvest Hymn[2'56]
Four Irish Dances (Sir Charles Villiers Stanford (1852-1924), arr. Percy Grainger)
5 No 4: A Reel [4'10]
American Folk-Music Settings
6 No 1: Spoon River [2'19]
British Folk-Music Settings
7 No 22: Country Gardens [1'48]
Room-Music Tit-Bits
8 Walking Tune [4'13]
9 Mock Morris [3'09]
10 Ramble on Love from Der Rosenkavalier [6'43] (Richard Strauss, arr. Percy Grainger)
British Folk-Music Settings
11 No 4: Shepherd's Hey [2'00]
12 Irish tune from County Derry [3'26]
Room-Music Tit-Bits
13 Handel in the Strand [2'45]
Four Irish Dances (Sir Charles Villiers Stanford, arr. Percy Grainger)
14 No 1: A March-Jig 'Maguire's Kick' [3'05]
Old-English Popular Music
15 No 4: The hunter in his career [2'19]
British Folk-Music Settings
16 No 37: Scotch Strathspey and Reel [4'38]
In a Nutshell
17 March: The Gum-Suckers [3'30]
British Folk-Music Settings
18 No 38: The merry king [4'17]
19 In Dahomey 'Cakewalk Smasher' [3'57]
喜欢听"Grainger: Piano Music"的人也喜欢的唱片 · · · · · ·
> 更多短评 1 条
Grainger: Piano Music的话题 · · · · · · (

全部 条

)

什么是话题
无论是一部作品、一个人,还是一件事,都往往可以衍生出许多不同的话题。将这些话题细分出来,分别进行讨论,会有更多收获。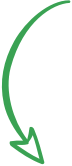 第一个在"Grainger: Piano Music"的论坛里发言
以下豆列推荐 · · · · · · (全部)
谁听这张唱片?
巴多芬
2017年4月7日听过
tags:Classical Piano

hardisty
2016年3月15日听过
tags:Grainger Hamelin
> 1人在听
> 9人听过
> 6人想听
订阅关于Grainger: Piano Music的评论:
feed: rss 2.0