表演者: Various Artists
专辑类型:
Box set / Enhanced / Import
介质:
Audio CD
发行时间:
2000-12-12
出版者:
Mca Import
唱片数:
15
条形码:
0602438059621
豆瓣评分
9.5
5星
81.6%
4星
13.2%
3星
5.3%
2星
0.0%
1星
0.0%
简介 · · · · · ·
  15 disc box set, a painstakingly thorough retrospective of the remarkable Chess label's repertoire of blues, soul & rock'n'roll artists. An individually numbered, limited edition release, it contains 13 CDs that trace the history of the label (340 tracks from the likes of Muddy Waters, Bo Diddley, Chuck Berry, Clarence 'Frogman' Henry, Willie Dixon & many others), plus an 18 ...
(展开全部)
  15 disc box set, a painstakingly thorough retrospective of the remarkable Chess label's repertoire of blues, soul & rock'n'roll artists. An individually numbered, limited edition release, it contains 13 CDs that trace the history of the label (340 tracks from the likes of Muddy Waters, Bo Diddley, Chuck Berry, Clarence 'Frogman' Henry, Willie Dixon & many others), plus an 18 track interview disc featuring conversations with Phil Chess & Marshall Chess) and a CD-ROM disc (the 15th CD) that functions as an interactive journey through the 'Chess
曲目 · · · · · ·
Chicago Boogie-The Five Blazers
Hey Pretty Mama-Jump Jackson & His Orchestra
Ice Man's Blues-Tom Archia
Boogie Woogie Blues-Clarence Samuels
Bilbo Is Dead-Andrew Tibbs
Johnson Machine Gun-Sunnyland Slim
I Feel Like Crying-Andrew Tibbs
She Ain't Nowhere-Sunnyland Slim
I Feel Like Going Home-Muddy Waters
I Can't Be Satisfied-Muddy Waters
Tonky Boogie-Forrest Sykes
Florida Hurricane-St Louis Jimmy
You're Gonna Mis Me-Muddy Waters
Locked Out Boogie-Leroy Foster
Streamline Woman-Muddy Waters
A Woman On Every Street-Forest City Joe
Crying The Blues-Laura Rucker
Baby I'm Sick Of You-Duke Jenkins' Aristocrats
Black Angel Blues (Sweet Black Angel)-Robert
You're Gonna Need My Help-Muddy Waters
Big Town Playboy-Little Johnny Jones
Screamin' And Cryin'-Muddy Waters
All I Need Is You-The Bozier Boys
Six Three 0-Robert Nighthawk
Rollin' And Tumblin' (Part 1)-Muddy Waters
Rollin' Stone-Muddy Waters
That's Alright-Jimmy Rogers
You Got To Get It-The Dozier Boys
Send For The Doctor-Doc Pomus
Louisiana Blues-Muddy Waters
Goin' Away Baby-Jimmy Rogers
So Glad I Found You-Shoeshine Johnny (Johnny
Mother Earth-Memphis Slim
Long Distance Call-Muddy Waters
The World's In A Tangle-Jimmy Rogers
Rocket 88-Jackie Brenston
Leave My Wife Alone-John Lee Hooker
My Real Gone Rocket-Jackie Brenston And His Delta
Moanin' At Midnight-Howlin' Wolf
Howlin' Tomcat-Harmonica Frank
How Many More Years-Howlin' Wolf
Still A Fool-Muddy Waters
Hey Little Girl-John Godfrey Trio
She Moves Me-Muddy Waters
No More Doggin' Around-Rufus Thomas
Dr Ross' Boogie-Dr Isaiah Ross
Mr Highway Man-Howlin' Wolf
Murmur Low-Big Boy Spires
Walkin' The Boogie-John Lee Hooker
When I Am Gone (Extended Version)-Joe Hill Louis
Truckin' Little Woman-Willie Nix
Sugar Mama-John Lee Hooker
Juke-Little Walter & His Nightcats
Every Day I Have The Blues-Joe Williams
Standing Around Cryin'-Muddy Waters
Mean Old World-Little Walter
I Don't Know-Willie Mabon
Me And My Chauffeur-Memphis Minnie
She Just Won't Do Right (Dust My Broom)-Elmore
Be Careful What You Do-John Brim
Off The Wall-Little Walter
Diggin' My Potatoes-Washboard Sam
Forty Cups Of Coffee-Danny Overbea
Tell Me Mama-Little Walter
White Cliffs Of Dover-The Blue Jays
Blues With A Feeling-Little Walter
Jock-A-Mo-Sugar Boy Crawford
Mad Love (I Want You To Love Me)-Muddy Waters
You're So Fine-Little Walter
Wine Wine Wine-Jimmy Binkley
Chicago Bound-Jimmy Rogers
I'm Your Hoochie Coochie Man-Muddy Waters
Biscuit Baking Woman-Big Ed & His Combo (Eddie
I'm A Young Rooster-Leon D Tarver 7 His Chordones
Just Make Love To Me (I Just Want)-Muddy Waters
Sloppy Drunk-Jimmy Rogers
When The Lights Go Out-Jimmy Witherspoon
You Better Watch Yourself-Little Walter
That Man Is Walking-Larry Liggett
Reconsider Baby-Lowell Fulson
Mama Talk To Your Daughter-JB Lenoir
It Must Have Been The Devil-Otis Spann
I Want To Hug You Kiss You Squeeze You-Buddy
Free And Easy Mind-Jimmy Nelson
Most Of All-The Moonglows
If You Don't Somebody Else Will-Jimmy & Johnny
Mardi Gras Mambo-The Hawketts
Love Me-Jimmy Lee & Wayne Walker
Check Yourself-Lowell Fulson
Are You Out There?-Percy Mayfield
Walking The Blues-Wilie Dixon
The Seventh Son-Willie Mabon
Don't Start Me Talkin'-Sonny Boy Williamson
The $64000 Question-Bobby Tuggle
Trouble Trouble-Lowell Fulson
In My Diary-The Moonglows
See You Later Alligator-Bobby Charles
Trouble No More-Muddy Waters
I'll Be Home-The Flamingos
No Money Down-Chuck Berry
So Glad She's Mine-Charles Hungry Williams
You're The One-Jimmy Rogers
Smokestack Lightnin'-Howlin' Wolf
We Go Together-The Moonglows
Roll Over Beethoven-Chuck Berry
You Better Believe It-Paul Gayten
A Kiss From Your Lips-The Flamingos
Take It Easy Greasy-Bobby Charles
Who Do You Love-Bo Diddley
Brown-Eyed Handsome Man-Chuck Berry
Don't Go No Farther-Muddy Waters
I Asked For Water (She Gave Me Gasoline)-Howlin'
Would I Be Crying (If I Were Lying To You)-The
Keep It To Yourself-Sonny Boy Williamson
Too Much Monkey Business-Chuck Berry
Don't Touch My Head-JB Lenoir
I'm Ashamed Of Myself-Floyd Dixon
A Simple Prayer-The Ravens
Tall Dark And Handsome Man-Bobby Cisco
Boom Boom (Out Goes The Lights)-Little Walter
Ain't Got No Home-Clarence Frogman Henry
Walkin' By Myself-Jimmy Rogers
Got My Mojo Workin'-Muddy Waters
Please Send Me Someone To Love-The Moonglows
Blue Velvet-The Moonglows
Hey Bo Diddley-Bo Diddley
Fattenin' Frogs For Snakes-Sonny Boy Williamson
Long Lonely Nights-Lee Andrews & The Hearts
Mona (I Need You Baby)-Do Diddley
Cool Off Baby-Billy Curley Barrix
Happy Happy Birthday Baby-The Tuneweavers
Rock And Roll Music-Chuck Berry
Before You Accuse Me-Bo Diddley
That's Why I Love You So-Al Kent
Ninety Nine-Bonny Boy Williamson
Book Of Love-The Moonotones
Look Out Mabel-GL Crockett
Sittin' On Top Of The World-Howlin' Wolf
The Walk-Jimmy McCracklin
Nothin' Shakin' (But The Leaves On The
Ten Commandments Of Love (Full Version)-The
Yea Yea-The Kendall Sisters
Sweet Little Sixteen-Chuck Berry
Four O'Clock In The Morning-Stanley Mitchell &
Everybody Rock (New Orleans Beat)-Jimmy
Anything To Say You're Mine-Lula Reed
Your Funeral And My Trial-Sonny Boy Williamson
Moanin' For My Baby-Howlin' Wolf
You Got Me Whistlin'-Johnny Fuller
Loud Mouth Annie-Myles & Dupont
Do You Remember?-LC Cooke
Vacation's Over-Lou Josie
Key To The Highway-Little Walter
Close To You-Muddy Waters
Sweet Little Rock And Roller-Chuck Berry
This Should Go On Forever-Rod Bernard
I Want To Know-Sugarpie DeSanto
Back In The USA-Chuck Berry
Unseeing Eye-Sonny Boy Williamson
Howlin' For My Darlin'-Howlin Wolf
Everything's Gonna Be Alright-Little Walter
Trying To Make A Living-Bobby Saxton
Goin' Back To Memphis-Gene Simmons
First Time I Met The Blues-Buddy Guy
All I Could Do Was Cry-Etta James
I Can't Hold Out (Talk To Me Baby)-Elmore James
If I Can't Have You-Etta James & Harvey Fuqua
Blue Shadows-Lowell Fulson
Tiger In Your Tank-Muddy Waters
(I Don't Know Why) But I Do-Clarence Frogman
Back Door Man-Howlin' Wolf
The Watusi-The Vibrations
Just Your Fool-Little Walter
I Won't Be Hanging Around-Albert King
You Always Hurt The One You Love-Clarence
Peanut Butter-The Marathons
Down In The Bottom (Unedited Version)-Howlin'
Music Music Music-The Sensations
I'm A Little Mixed Up-Betty James
Little Red Rooster-Howlin' Wolf
So Mean To Me-Little Milton
Proof Of Your Love-Jackie Cannon
Smokey Places-The Corsairs
Nine Below Zero (Unedited Version)-Sonny Boy
Something's Got A Hold On Me-Etta James
Reap With You Sow-Billy Stewart
Rinky Dink-Bave Baby Cortez
You Can't Judge A Book By Its Cover-Bo Diddley
Stop The Wedding-Etta James
Mama Didn't Lie-Jan Bradley
Got You On My Mind-Cookie & The Cupcakes
Help Me-Sonny Boy Williamson
300 Punds Of Joy-Howlin' Wolf
Sally Go Round The Roses-The Jaynettes
Second Hand Lover-The Knight Brothers
Hi-Heel Sneakers-Tommy Tucker
You Can't Lose What Ain't Never Had-Muddy Waters
Soulful Dress-Sugar Pie DeSanto
My Time After A While-Buddy Guy
Don't Mess Up A Good Thing-Fontella Bass & Bobby
I Had A Talk With My Man-Mitty Collier
Promised Land-Chuck Berry
The Entertainer-Tony Clarke
Voice Your Choice-The Radiants
Crawlin' King Snake-Buster Brown
I Do Love You-Billy Stewart
Love Is A Five-Letter Word-James Phelps
We're Gonna Make It-Little Milton
Ain't No Big Thing-The Radiants
Temptation 'Bout To Get Me-The Knight Brothers
Sitting In The Park-Billy Stewart
Who's Cheating Who?-Little Milton
The In Crowd-The Ramsey Lewis Trio
Searching For My Love-Bobby Moore & The Rhythm
Wang Dang Doodle-Koko Taylor
Dirty Work Goin' On-Little Joe Blue
In The Basement-Etta James & Sugar Pie DeSanto
In The Mood-John Lee Hooker
It's A Man's Man's World-Big Maybelle
Wade In The Water-The Ramsey Lewis Trio
One Bourbon One Scotch One Beer-John Lee Hooker
Without A Woman-Kip Anderson
Peak Of Love-Bobby McClure
Sweeter Than The Day Before-The Valentinos
To Know I Can't Touch-Barbara & The Browns
I Fooled You This Time-Gene Chandler
Try My Love Again-Bobby Moore & The Rhythm Aces
I Feel So Bad-Little Milton
Mercy Mercy Mercy-Marlena Shaw
Some-A Your Sweet Love-Wayne Cochran
Uptight Good Man-Laura Lee
I'm Just What She Needs-Johnny Sayles
You Left The Water Running-Maurice & Mac
It Ain't Necessary-Mamie Galore
Sitting Home Alone-Hound Dog Taylor
Cadillac Jack-Andre Williams
Stay In My Corner-The Dells
You Name It I've Had It-Willie Walker
Here Comes The Judge-Pigmeat Markham
Look At Me Now-Terry Callier
Walking Thru The Park-Muddy Waters
Grits Ain't Groceries-Little Milton
Love You Like A Woman-Koko Taylor
I Had A Dream-John Littlejohn
Oh What A Night-The Dells
If Walls Could Talk-Little Milton
Who's Been Talking-Howlin' Wolf
Baby I Love You-Little Milton
Losers Weepers-Etta James
Can You Be A One-Woman Man-Sam Dees
Tease Your Man-Koko Taylor
Sad Sad Days-Muddy Waters
My Ding-A-Ling-Chuck Berry
Give Your Baby A Standing Ovation-The Dells
Can't Get No Grindn'-Muddy Waters
Can't Stay Here-Howlin' Wolf
I'll Be Holding On-Big Al Downing
Don't Make Me No Promises-The Dramatics
I'm Leaving On That Late Late Train-Solomon
Tell Me What You Want-Jimmy Ruffin
Going Down To Main Street-Muddy Waters
喜欢听"The Chess Story: 1947-1975"的人也喜欢的音乐人 · · · · · ·
喜欢听"The Chess Story: 1947-1975"的人也喜欢的唱片 · · · · · ·
> 更多短评 7 条
The Chess Story: 1947-1975的话题 · · · · · · (

全部 条

)

什么是话题
无论是一部作品、一个人,还是一件事,都往往可以衍生出许多不同的话题。将这些话题细分出来,分别进行讨论,会有更多收获。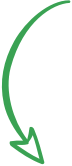 第一个在"The Chess Story: 1947-1975"的论坛里发言
以下豆列推荐 · · · · · · (全部)
谁听这张唱片?
订阅关于The Chess Story: 1947-1975的评论:
feed: rss 2.0