表演者: Various Artists
专辑类型:
Box set / Import
介质:
Audio CD
发行时间:
2001-05-15
出版者:
Wagram Records
唱片数:
1
条形码:
3596971570323
曲目 · · · · · ·
You're My Heart, You're My Soul - Modern Talking
Holiday Rap - DJ Sven, MC Miker G
Loco-Motion - Kylie Minogue
Bonne Bonne Humeur Ce Matin - Tristan
Chercher le Garcon - Taxi Girl
Brunes Comptent Pas Pour des Prunes - Lio Les Brunes
Kalimba de Luna - Tony Esposito
Amor de Mis Amores - Paco
Mise au Point - Jackie Quartz
Femme Libérée - Cookie Dingler
Est-Ce Que Tu Viens Pour Les Vacances? - F.R. David, Jonathan
Je Te Survivrai - Jean-Pierre Francois
Relax - Frankie Goes to Hollywood
Touch Me (I Want Your Body) - Samantha Fox
Jalousie - Jean Pierre Mader
Too Much - Hong Kong Syndikat
Can't Take My Eyes off You - Boys Town Gang
Long Train Runnin' - Traks
Sealed With a Kiss - Jason Donovan
C'est la Quate - Caroline Leob
Besoin de Rien Envie de Toi - Peter & Sloane, Sloane
Cœur de Loup - Phillipe Lafontaine
Géant de Papier - Jean-Jacques Lafon
Unsoir de Pluie - Blues Trottoir
Rendez-Vous - Jean Michel Jarre,
Si la Vie Est un Cadeau [Grand Prix Eurovision 1983] - Corinne Hermes
Kiss on My List - Hall & Oates
Girl You Know It's True - Milli Vanilli
Don't Cry for Louie - Vaya Con Dios
Anti-Social [Live] - Trust
Saddle Up - David Christie
Sexual Healing [Live] - Marvin Gaye
Memories - Whitney Houston, Material
China Girl [Live] - Iggy Pop
On My Radio [Live] - The Selecter
Happenin' All Over Again - Lonnie Gordon
Take Me to the Top - Betty Miranda
Too Many Broken Hearts - Jason Donovan
One Night in Bangkok - Murray Head
I Should Be So Lucky - Kylie Minogue
Don't Look Any Further - Dennis Edwards
I Am What I Am - Sid Haywoode
Boogie Oogie Oogie - Sid Haywoode
Flashdance...What a Feeling - Irene Cara
Shaddap You Face - Joe Dolce
Why Can't We Live Together - Mike Anthony
On My Way in L.A. - Phil Carmen
Precious Thing - Dee Dee Bridgewater, Ray Charles
City Lights - William Pitt
Ma Keen Dawn - Five Letters
Jardin d'Enfants - Debut de Soirée
Wuand Je T'Aime - Demis Roussos
Tirez Pas Sur l'Ambulance - Françoise Hardy
Années Guitare [Live] - Michel Fugain
Femme Que J'Aime - Jean-Luc Lahaye
Uns Contre Les Autres - Fabienne Thibeault
Et Tu Danses Avec Lui - C. Jerome
Vivre Ailleurs - Jackie Quartz
Tout Est Pardonné - Marie Myriam
I'd Rather Jack - Reynolds Girls
Especially for You - Jason Donovan, Kylie Minogue
Moments in Love - The Art of Noise
Two Tribes - Frankie Goes to Hollywood
Brother Louie - Modern Talking
Never Gonna Give You Up - Rick Asley
Dance All Night - DeBarge
Nothing Gonna Stop Me Now - Samantha Fox
Music and Lights - Imagination
Eye in the Sky [Live] - Alan Parsons, The Alan Parsons Project
Elsa Fraülein - Les Portes Mentaux
Roulez Bourrés - Au Bonheur des Dames
Chanson Pour Les Demouselles [Live] - Michel Fugain
Partir Quand Même - Françoise Hardy
II Tape Sur des Bambous - Philippe Lavil
Mega 80's, Vol. 2的话题 · · · · · · (

全部 条

)

什么是话题
无论是一部作品、一个人,还是一件事,都往往可以衍生出许多不同的话题。将这些话题细分出来,分别进行讨论,会有更多收获。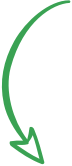 第一个在"Mega 80's, Vol. 2"的论坛里发言
豆瓣成员常用的标签(共0个) · · · · · ·
谁听这张唱片?
订阅关于Mega 80's, Vol. 2的评论:
feed: rss 2.0