表演者: Louis Armstrong
专辑类型:
Box set
介质:
Audio CD
发行时间:
2001-09-11
出版者:
Proper Records UK
唱片数:
4
条形码:
0604988992427
简介 · · · · · ·
  UK budget-price 4 CD box-set. Includes 48 page illustrated booklet. Tracks include 'Perdido Street Blues', 'Coal Cart Blues', 'Aint Misbehavin'', 'Before Long', 'Body And Soul', 'La Vie En Rose', & many more. Packaged in standard jewel cases in a slipcase. 2001.
曲目 · · · · · ·
Down In The Honkey Tonk Town
Everything's Been Done Before
I'll Get Mine Bye And Bye
Do You Call That A Buddy?
When It's Sleepy Time Down South
I Used To Love You (But It's All Over Now)
(Get Some) Cash For Your Trash
You Won't Be Satisfied (Until You Break My Heart)
Linger In My Arms A Little Longer
Do You Know What It Means To Miss New Orleans?
Where The Blues Were Born In New Orleans
You Don't Learn That In School
Some Day (You'll Be Sorry)
Please Stop Playing Those Blues
Lovely Weather We're Having
On The Sunny Side Of The Street
Baby, Won't You Please Come Home?
I'll Keep The Lovelight Burning In My Heart
You Can't Lose A Broken Heart
New Orleans Function (Free As A Bird/Oh Didn't He Ramble)
C'est Si Bon: Satchmo in the Forties的话题 · · · · · · (

全部 条

)

什么是话题
无论是一部作品、一个人,还是一件事,都往往可以衍生出许多不同的话题。将这些话题细分出来,分别进行讨论,会有更多收获。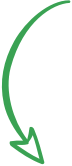 第一个在"C'est Si Bon: Satchmo in the Forties"的论坛里发言
豆瓣成员常用的标签(共0个) · · · · · ·
谁听这张唱片?
订阅关于C'est Si Bon: Satchmo in the Forties的评论:
feed: rss 2.0