表演者: Jimmie Rodgers
流派:
民谣
专辑类型:
专辑
介质:
Audio CD
发行时间:
2002-10-15
出版者:
Jsp Records
唱片数:
5
条形码:
0788065770426
简介 · · · · · ·
  James Charles Rodgers was an American singer-songwriter and musician who rose to popularity in the late 1920s. Widely regarded as "the Father of Country Music", he is best known for his distinctive rhythmic yodeling.
曲目 · · · · · ·
Dear Old Sunny South By The Sea
My Little Old Home Down In New Orleans
My Carolina Sunshine Girl
Everybody Does It In Hawaii
Tuck Away My Lonesome Blues
Whisper Your Mother's Name
The Land Of My Boyhood Dreams
I've Ranged, I've Roamed, I've Traveled
She Was Happy Till She Met You
Why Did You Give Me Your Love?
For The Sake Of Days Gone By
The Myster Of Number Five
Why There's A Tear In My Eye
Jimmie Rodgers Visits The Carter Family
The Carter Family And Jimmie Rodgers In Texas
When The Cactus Is In Bloom
Down The Old Road To Home
Mother, The Queen Of My Heart
Rock All Our Babies To Sleep
Peach Pickin' Time In Georgia
I've Only Loved Three Women
In The Hills Of Tennessee
Miss The Mississippi And You
Dreaming With Tears In My Eyes
I'm Free (From The Chain Gang Now)
Yodeling My Way Back Home
Jimmie Rodgers' Last Blue Yodel
Somewhere Down Below The Mason Dixon Line
喜欢听"Recordings 1927-1933"的人也喜欢的音乐人 · · · · · ·
喜欢听"Recordings 1927-1933"的人也喜欢的唱片 · · · · · ·
Recordings 1927-1933的话题 · · · · · · (

全部 条

)

什么是话题
无论是一部作品、一个人,还是一件事,都往往可以衍生出许多不同的话题。将这些话题细分出来,分别进行讨论,会有更多收获。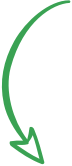 第一个在"Recordings 1927-1933"的论坛里发言
豆瓣成员常用的标签(共13个) · · · · · ·
以下豆列推荐 · · · · · · (全部)
谁听这张唱片?

大头
2014年1月12日在听
tags:4星半 2002 TraditionalCou...
> 5人在听
> 9人听过
> 6人想听
订阅关于Recordings 1927-1933的评论:
feed: rss 2.0